Welcome To Back Again Mobile Massage
Providing Mobile Chair Massage Services To The Las Vegas Valley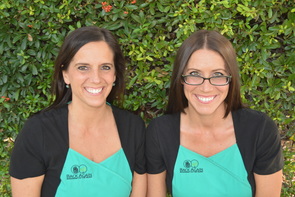 Massage therapy is the therapeutic practice of muscle manipulation to enhance and promote health and wellness. Massage has been proven to reduce stress, fatigue and headaches, ease neck, back and shoulder tension, and improve overall quality of life.

Chair massage, also known as seated massage, is a popular modality of massage therapy and a Back Again Mobile Massage specialty in the Las Vegas Valley. It is provided in an ergonomically designed chair taking pressure off the lower back while allowing our nationally certified and licensed massage therapists access to the most common areas afflicted by everyday stress, including back, neck, and shoulders.

Chair massage is offered in a variety of professional settings and locations, including corporate and business offices, conferences, conventions, trade show booths, and most any special event hosted in Las Vegas.
​
Your imagination is the limit! Anywhere you can incorporate chair massage in Las Vegas, we can be 'Back Again' to help create a positive atmosphere and a memorable experience for you and your guests, clients and/or employees.
---